Feature Preview
We've designed simple, efficient pages. Here's how it looks like.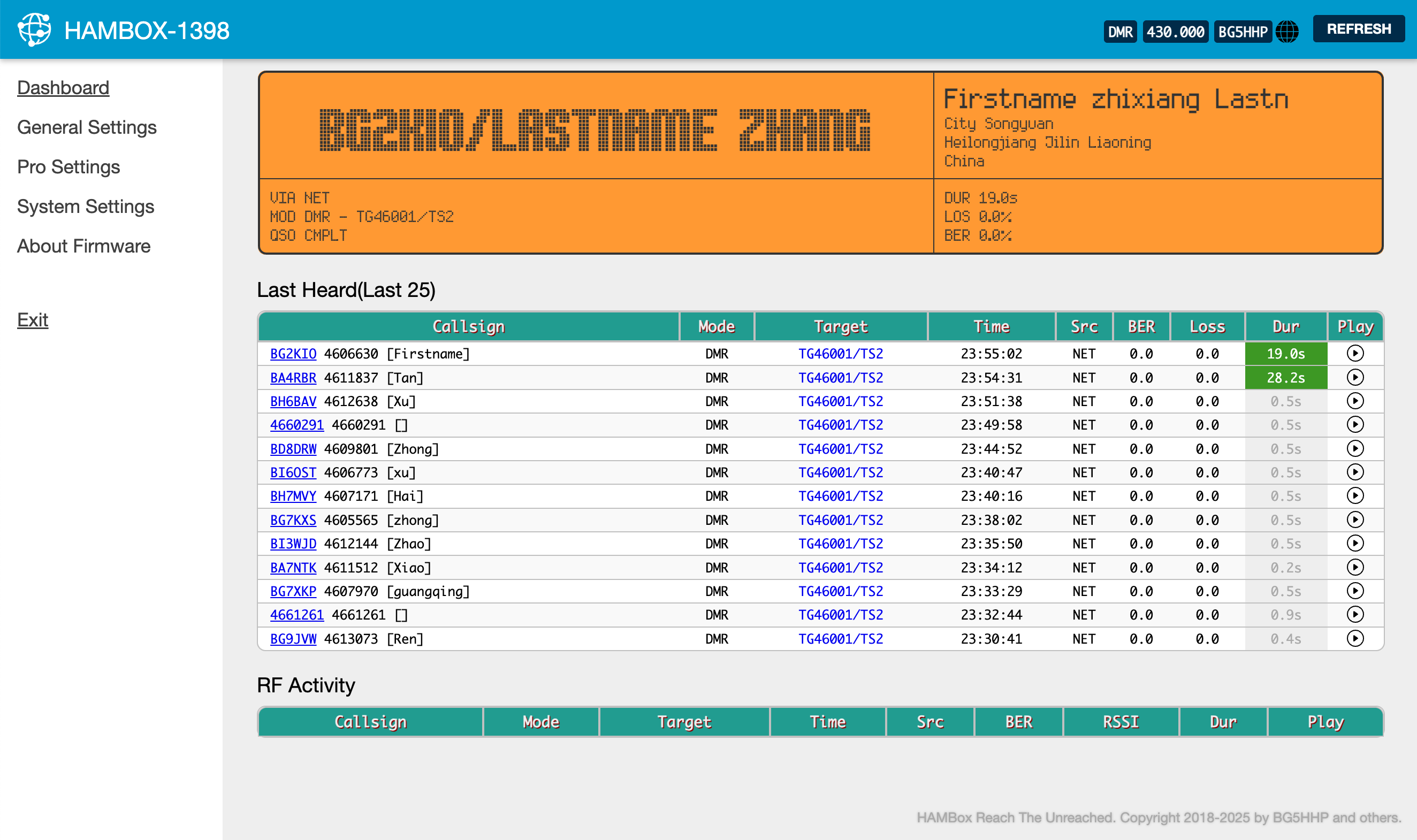 01
Dashboard page
The dashboard will reflect current QSO status such as Mode/Callsign/RSSI/BER... and display decoded caller info in real time. It's also optimized for mobile device display.
02
Setup page
The setup page is aimed to simplify the MMDVM and network setup where only minimal info is required to input.
03
Service page
The service panel will show all essential services for the digital voice communication and you can start/stop and enable/disable them with one click.
04
Info page
The info page will give you an overall running status of your device and you can also check data or system upgrades there.
05
More ...
More exciting features to discover ...